H2 Trucking and Dozer Services
---
H2 Trucking, with their fleet of modern trucks and dozers, provides mobilization for drilling rigs to/from locations, hauls heavy oilfield equipment and pipe, transports gravel for lease road construction, and offers stand-by services for pulling equipment and vehicles when inclement weather occurs, including snow removal.

Specializing in preparing and building drilling pads, and tank battery locations, establishing pumping unit and tank grades, constructing lease roads, and digging and back-filling drilling pits, H2 Trucking's dozer and dirt work operators are among the best in the industry.

H2 Trucking's outstanding reputation has allowed us to work for some of the most notable producers in the oil and gas industry.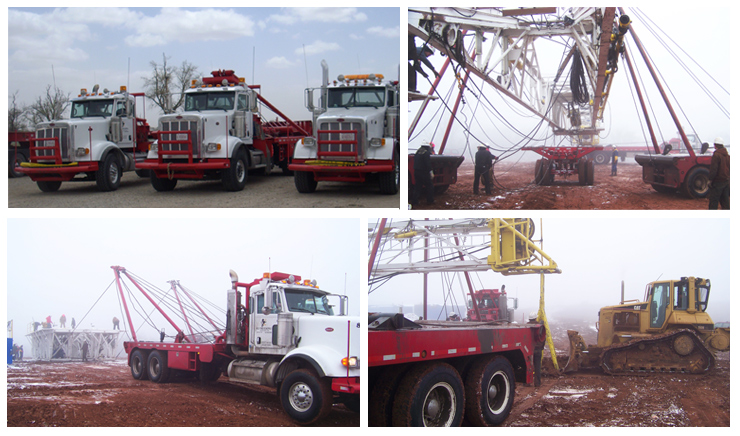 Equipment Includes:
Gin Trucks – Haul Trucks – Road Winch Trucks
Tandem Winch Trucks – Float Trailers – Lowboy Trailers
Dozers – Backhoes – Scrapers – Belly Dumps
---